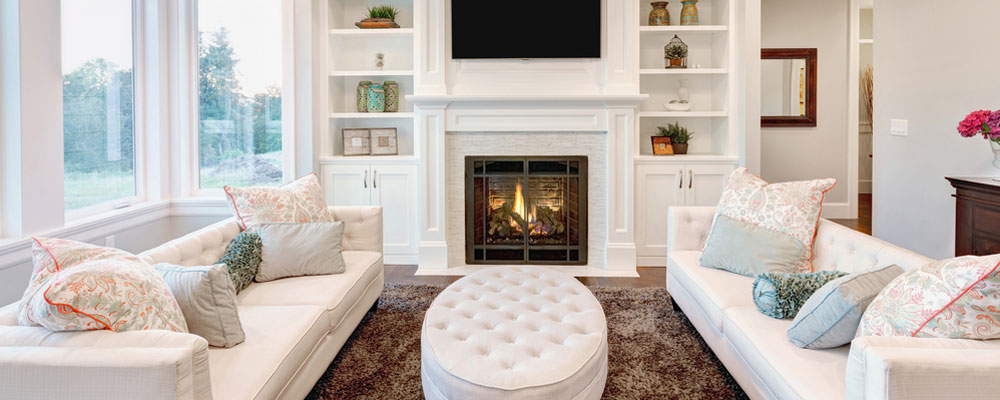 Staging Your Home To Sell
We offer a range of services to best meet your needs. From Consultations to Full House Staging, we can do as much or as little as you like. We specialize in using what you already have to transform your home into what a buyer is looking for (home staging) or a space that perfectly reflects your style, needs and comfort (redesign).
Staging Consultation:
(usually 1-2 hours)
Cost-effective and quick. This is the perfect choice for the "Do-It-Yourselfer" that just needs a fresh perspective from the trained eye of a professional stager. Every Occupied Home staging package begins with a Consultation.
We literally start at the curb and walk through the entire home viewing the space through a "buyer's eye".
We'll discuss things like curb appeal, first impressions, neutralizing personal items, de-cluttering, strategic furniture placement, paint colors, lighting and accessorizing with things you already have in the home.
Occasionally we will recommend adding or changing out something in a room to optimize it's beauty and purpose. We'll provide you with a list of our favorite stores and accessories. Or, we are happy to provide stylish accessories through our own extensive inventory of props and home decor for a nominal fee.
Needed repairs and housekeeping issues will be documented. We can provide a list of vendors for these repairs or other projects.
Last, but not least, we'll examine your backyard and/or patio (Floridians love their outdoor spaces!)
When the consultation is over, we'll leave you with our handwritten notes and a "Top 10 To Do" list. This will be your "honey-do list" so you'll have what you need to make that house sell faster!
$120
Written Staging Report:
A written staging blueprint designed for you to achieve a speedy and successful sale. Give us an hour to come in, photograph and assess your property. Within 48 hours, you (and your Realtor) will receive a detailed staging report. Generally, 7+ pages in length, the report will include photos, drawings, and specific instructions in checklist format.  $199
Additional Home Staging Packages Offered*:
Terrific Trio:
Our most popular package! According to the National Association of Realtors, there are three rooms that sell houses (in this order) – Living Rooms, Kitchens and Master Bedrooms. With this half-day blitz, my team and I will create that WOW factor in these three rooms of your home using what you already have. Includes lead stager and two assistants.   $420
Hello Gorgeous:
Create an amazing impression the minute buyers walk through the front door! This half-day package includes a complete staging of the Entry Hall PLUS the two rooms buyers will see first upon entering your home. Usually this is the Entry Hall plus a Dining Room and Formal Living Room. Each home is different but together we will determine what those rooms will be and go to work making them stand out. Includes lead stager and one assistant.  $340
Room of Your Choice:
You tell us which room (or rooms) you want transformed and we'll do all the work. Maybe the main part of your house looks great, but behind-the-scenes is a different story. We tackle closets, home offices, children's rooms, guest rooms, bonus rooms and more. Includes lead stager and one assistant.  $85 per hour.
The Works:
Highly recommended! Buyers want a home that is move-in ready. This Whole House makeover is the best way to get top dollar for your home. We come in and do as little or as much as you like. There is a staging option to suit every home and every budget. The Works is a full-day of home staging and includes a lead stager plus three assistants. Please contact us to schedule a complimentary bid.
Photo Day Staging:
For existing clients only. Working with your MLS photographer, we'll be on-site when photos are taken so that each room looks "picture-perfect". We'll make sure everything is in its original staged position and looks great as we go from room to room with your photographer.  $30 per hour
Open House Staging:
Want your house to be in tip-top shape for an Open House? We'll come in and do all the last minute tidying just before potential buyers arrive. This generally includes: sweeping front porch & sidewalk, opening blinds, closing toilet lids, emptying wastebaskets, turning on lamps, fluffing pillows, wiping down countertops, etc… (1 assistant for one hour).   $55
*Packages are based on "typical" occupied properties up to 3500 s.f. In the unlikely event that additional fees will be required, we will let you know at the time of the Consultation. Packing materials (like boxes, bubble wrap and tape), hauling, storage and dump fees not included. All related expenses passed on to client without markup. Receipts provided upon request. Thank you.
Vacant Property Staging: 
It may surprise you but vacant homes are difficult for many buyers. Vacant rooms appear smaller and lack a point of reference. Buyers are often puzzled regarding the flow, purpose and scale of an empty room and how their furniture will fit.
We can help! Utilizing discounts with furniture rental companies and our own inventory of accessories, home decor and props we can transform a lifeless property into a home buyers will visualize themselves living in. Our vacant home staging services are perfectly suited for homes up to 5,000 square fee. Packages generally start at just $700 per month (with a three month minimum rental required). Remember… "Your investment in staging will always be less than your first price reduction". Please contact us to schedule a complimentary bid.
Redesign Services:
Love the look of a professionally staged home? There's no need to move. We can create that warm, inviting look in your current or new home also.
Our redesign services start with a consultation where we assess your wishes, style and home. We'll make recommendations for replacements or additions to make you feel comfortable and inspired in your home. We connect you to a wealth of design photos for inspiration. A detailed proposal will be given that will fit your budget, style, family and home. Shopping services for furniture and/or accessories may be added. Materials are a separate charge.
Your home will feel "brand new" in no time.  $30 per hour